Inspired by a member of the Johor Royal Family, the state's first integrative cancer center is expected to touch thousands of patients' lives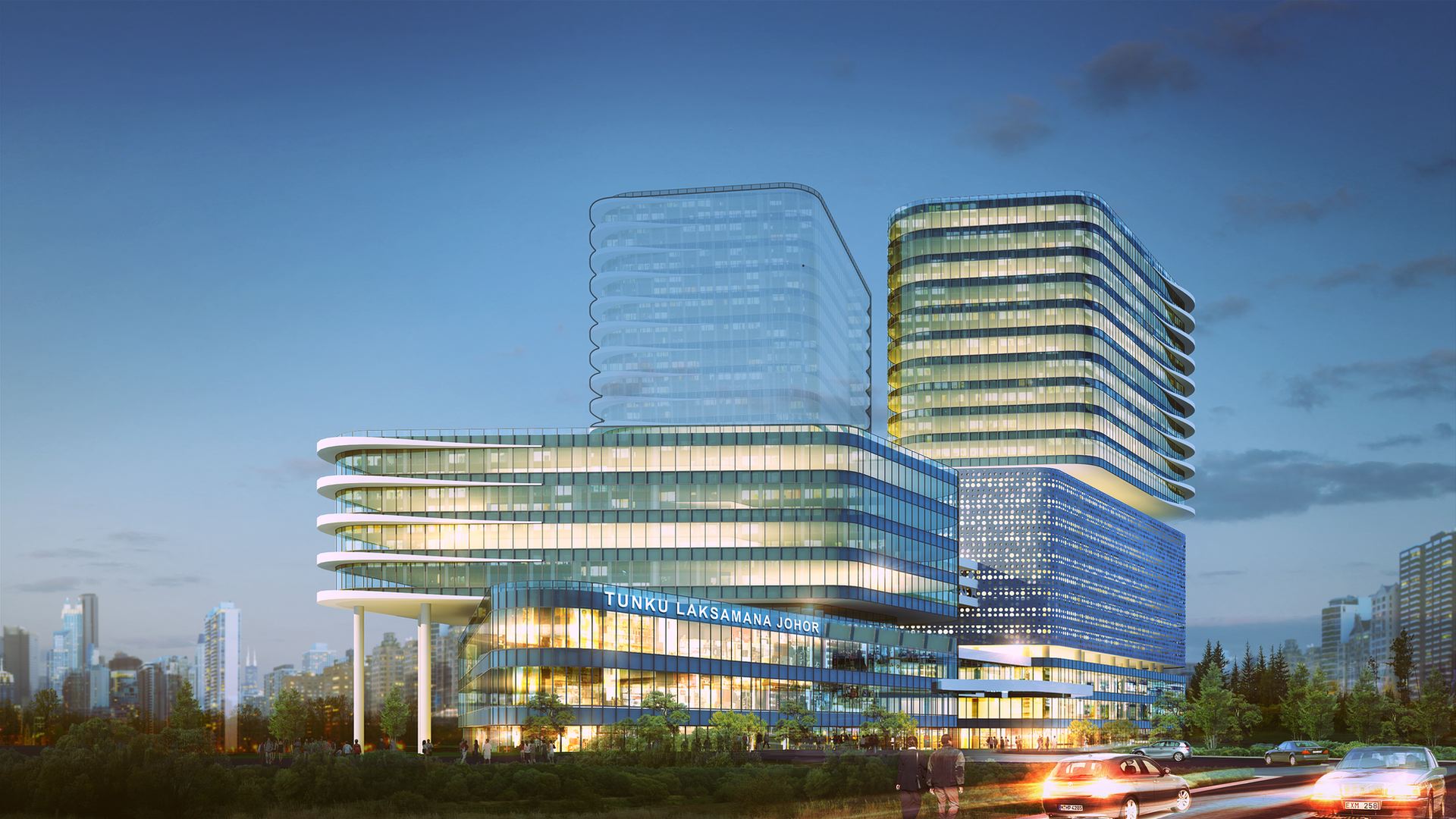 In Malaysia, it's estimated that almost 40,000 people are diagnosed with cancer each year and more than half of them will be lost to the disease[1]. But one young patient's cancer diagnosis and death has drastically impacted how cancer is viewed throughout this tropical country in Southeast Asia.
Tunku Abdul Jalil was diagnosed with liver cancer in 2014 and died shortly after at 25 years of age. As a member of the Johor Royal Family and the son of Sultan Ibrahim Iskandar, The Sultan of Johor, Tunku Jalil's illness and death were headline news in Malaysia.
Tunku Jalil's illness prompted the Sultan and Permaisuri to set up the Tunku Laksamana Johor Cancer Foundation, which helps cancer patients in need of financial aid and treatment. Now Sultan Ibrahim is expanding on that investment with the Tunku Laksamana Johor Cancer Centre (TLJCC), Malaysia's first integrative center of excellence for oncology. Construction will start later this year and the center is expected to open in 2020 in Johor, the third most populous state in Malaysia.
The TLJCC aims to fulfil Tunku Jalil's dream to alleviate the suffering of fellow patients by contributing part of its annual profits to cancer patients and their families.
"Even during his last moments, when Tunku Jalil was enduring a lot of pain, his concern was not about himself, but about other cancer patients, especially those who came from low-income families," says Sultan Ibrahim. "Tunku Jalil often went out of the way to visit, encourage and inspire other cancer patients and survivors. He promised to fight for their cause and ease their financial burden. My family and I will continue what Tunku Jalil had hoped to accomplish – to ensure that his legacy lives on."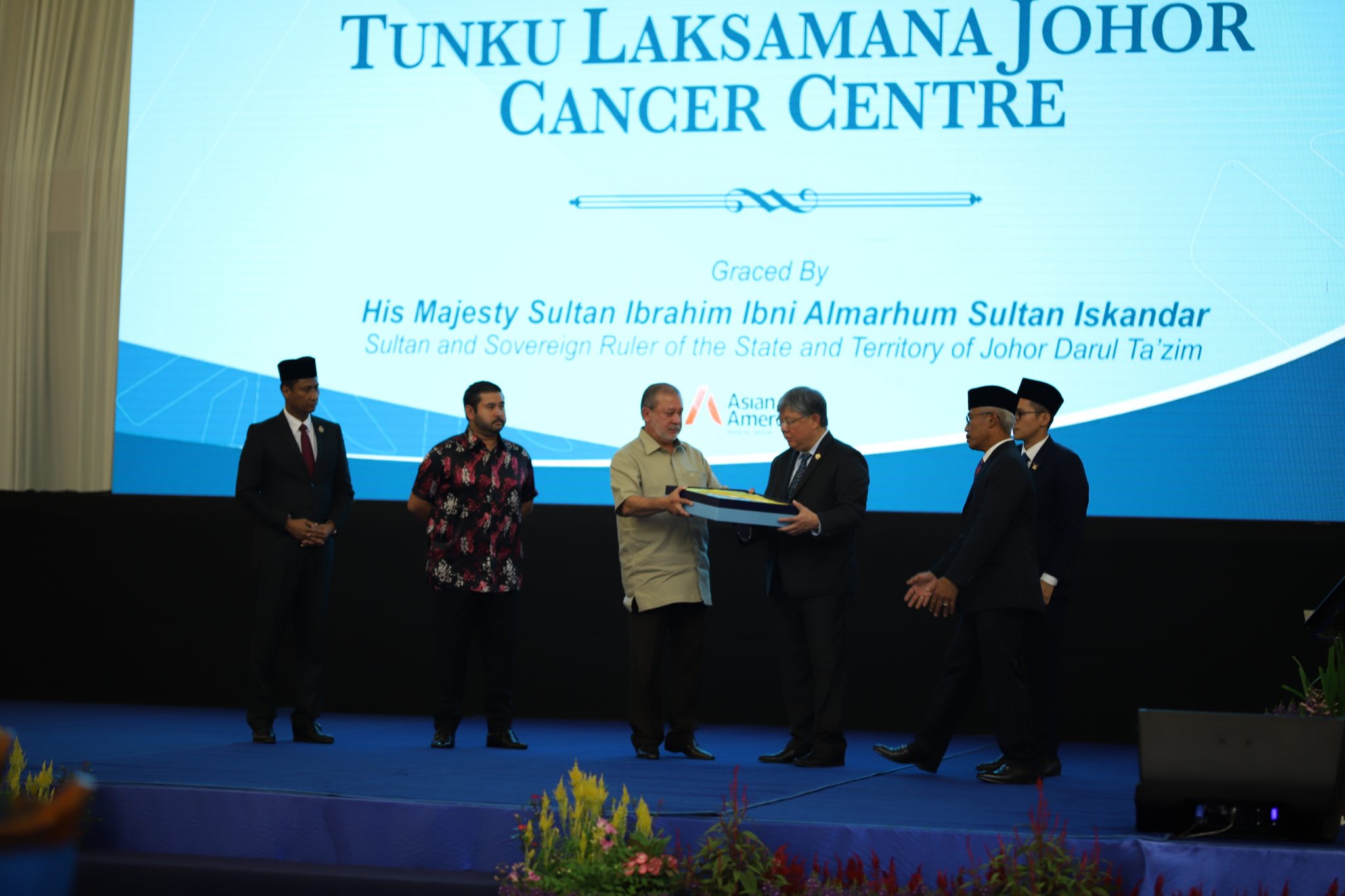 This comprehensive cancer center will feature diagnostics and imaging unit, personalized oncology using gene profiling, targeted chemotherapy and immunotherapy and radiation therapy. Future plans include a women's wing, operating rooms, a laboratory for nuclear medicine and advanced molecular diagnostics, and a specialist medical mall. TLJCC will have a built-up area of about 14,000 square meters, including an ambulatory cancer facility with 30 day beds, and will be able to treat up to 7,000 patients annually.
Making Tunku Jalil's dream a reality
While cancer care and treatment is an issue that is very close to Sultan Ibrahim's heart, it is also an area of concern for Malaysia's Health Ministry. Cancer cases are expected to rise by 54% by 2025 due to a variety of reasons such as dietary changes, aging population and better diagnosis.[2]
In a collaboration that combines Eastern and Western medical expertise, the Johor Royal Family has appointed Singapore-headquartered and Australian-listed Asian American Medical Group (AAMG) to design and build the TLJCC facility. AAMG will work with medical equipment providers such as GE Healthcare, and engage top medical practitioners to deliver quality care.
Together with AAMG and its other partners, GE Healthcare will help in the development of the oncology business plan and clinical facility design to optimize patient experience and workflow. The project will take an integrated solutions approach, focused on incorporating good clinical facility design with cutting-edge medical technology, to drive patient safety, workflow effectiveness and patient outcomes. The team will also use suitable digital solutions to maximize the efficiency and diagnostic capabilities at the center.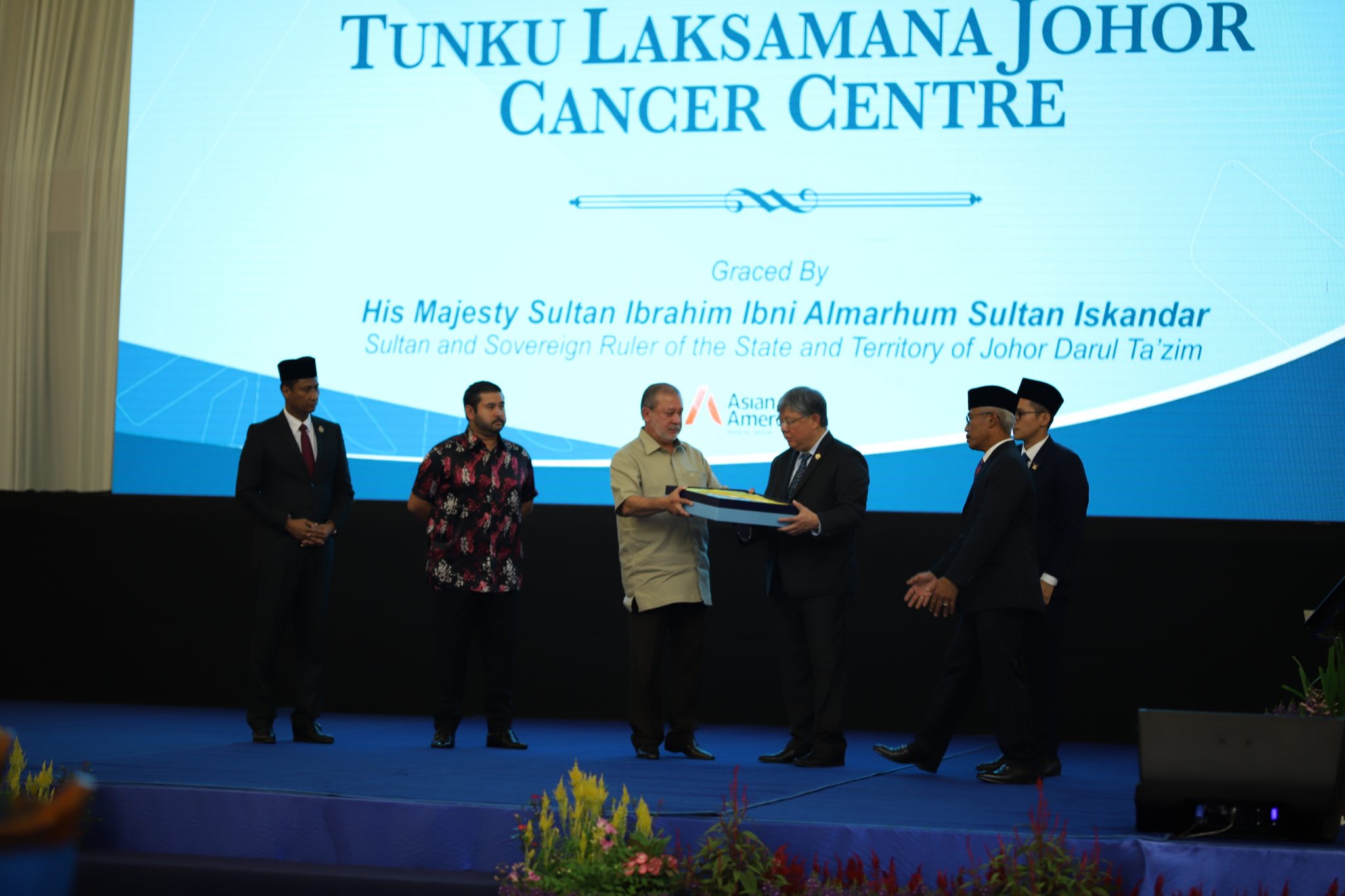 Leading the project is Dato' Dr. Tan Kai Chah, AAMG's Executive Chairman and renowned liver surgeon. AAMG will work closely with GE Healthcare to design and implement comprehensive care-area digital technology solutions.
"TLJCC will aim to set a new standard for the diagnosis and holistic treatment of cancer. AAMG is proud to collaborate with global partners to ensure that the center offers best-in-class clinical outcomes," says Dato' Dr. Tan. "Apart from serving Malaysians, its close proximity to Singapore can position Johor as a leading medical destination with the best oncological care in the region."
"GE Healthcare is proud to be AAMG's partner in this inspiring project, working from concept to commissioning, to bring about holistic solutions and lasting oncology care," says Chintan Desai, Commercial General Manager, GE Healthcare ASEAN. "We are also honored to be able to contribute to Malaysia's national healthcare agenda and bring better healthcare outcomes to Malaysians and the neighboring region."
[1] http://www.cancerindex.org/Malaysia
[2] https://www.thestar.com.my/news/nation/2016/02/14/cancer-set-to-be-a-bigger-killer-by-2025/