When Claire's son waited in pain for 18 months for his scoliosis surgery, she knew something had to change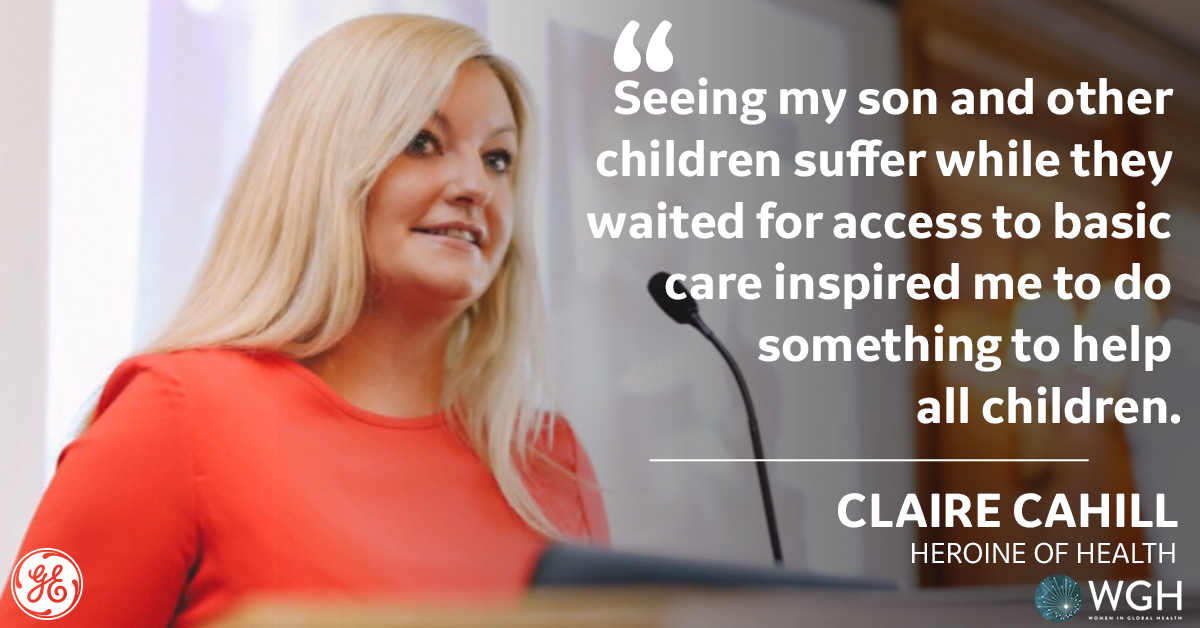 At the World Health Assembly this year, GE Healthcare and Women in Global Health, a movement that strives for greater gender equality in global health leadership, are joining forces to honor and celebrate women in global health. Jolted by the diagnosis of her son's scoliosis, Claire Cahill founded the Scoliosis Advocacy Network in Ireland to begin advocating for better policies around children's rights to quality and timely healthcare. Claire was honored for her work as a 2018 Heroine of Health at the World Health Assembly in Geneva this week. We sat down with her to learn more.
Claire, tell us more about the work that you do with your organization.
Claire: In December 2015, Michelle Long and I founded the Scoliosis Advocacy Network, which supports over 650 Irish families whose children are living with scoliosis. Our aim is to ensure that every child has access to timely assessments and care and to build a community for all children who live with scoliosis In Ireland. Since our founding, we have campaigned tirelessly to bring change. One of our main goals was to see the lack of timely care recognized as a children's rights issue, and we were hugely proud to welcome the Children's Ombudsman Report on Scoliosis: Waiting for Scoliosis Treatment - A Children's Rights Issue.
What inspired you to get involved?
Claire: My son Darragh was diagnosed with infantile idiopathic scoliosis at the age of two. It was a great shock to us as a family. It meant that my son would require ongoing specialist orthopaedic care for his childhood. From the outset it was apparent that although in Ireland we have world class surgeons, the long waits for treatment would mean that my son would be at risk of progression of his curve and deterioration in his overall wellbeing and health. Darragh suffered greatly while waiting for his scoliosis surgery, he endured pain, no weight gain for a period of 18 months, decrease in lung function and of course progression of his spinal curve.
How did you and your organization go about educating the public on the importance of scoliosis care and timely access to care for children?
Claire: In Feb 2017 RTE (Ireland's National TV Broadcaster) screened the now winning documentary – "Living on The List." This documentary followed people who were languishing on wait lists and highlighted the effects it had on their health and quality of life. The Scoliosis Advocacy Network took part in this documentary - my son Darragh was one of three children featured from our network. The reality of how our children were left to suffer on a surgical waiting list led to a national outcry. The following day our Minister for Health, Minister Harris and the DG of our national health service, Mr. Tony O'Brien declared that no child should wait longer than four months for scoliosis surgery by year end. This was a huge achievement and acknowledgement for our children. Suddenly, the public could see the huge injustice and infringement of our children's rights. We're continuing to campaign for better access to services for our children and to ensure that the four-month surgery targets are met as per surgery wait targets set in 2017 and recommendations arising from the Ombudsman's Report.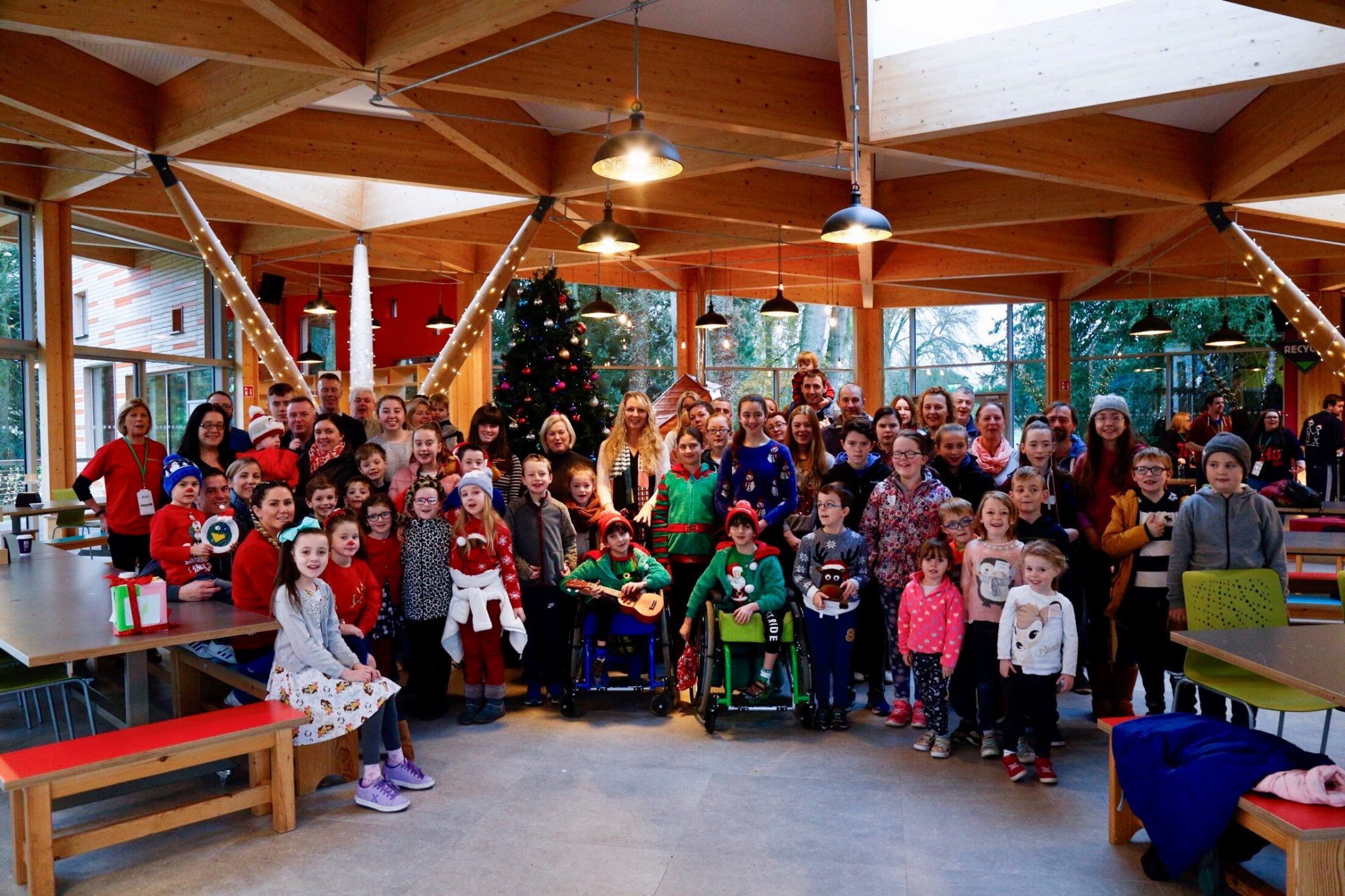 What's the greatest piece of advice someone in global health has ever given you?
Claire: That patient stories can change the world - that we must ensure that the patient voice is always heard and represented.
What advice do you have for the next generation of young women in global health?
Claire: Make sure you do things for the right reasons - if you feel passionately about something then stop and think how can you affect change - how can your voice be heard. Don't accept things because this is how it is always done - challenge and ask how can we do this better? Stand up for what your core beliefs are and know that everyone has the ability to make a change. Be that person.
Claire is one of nine women being recognized at this year's World Health Assembly as part of the Heroines of Health honors. Learn more about this year's Heroines of Health here.