This technology helps minimize touch and movement for premature infants, which can be can be harmful to their development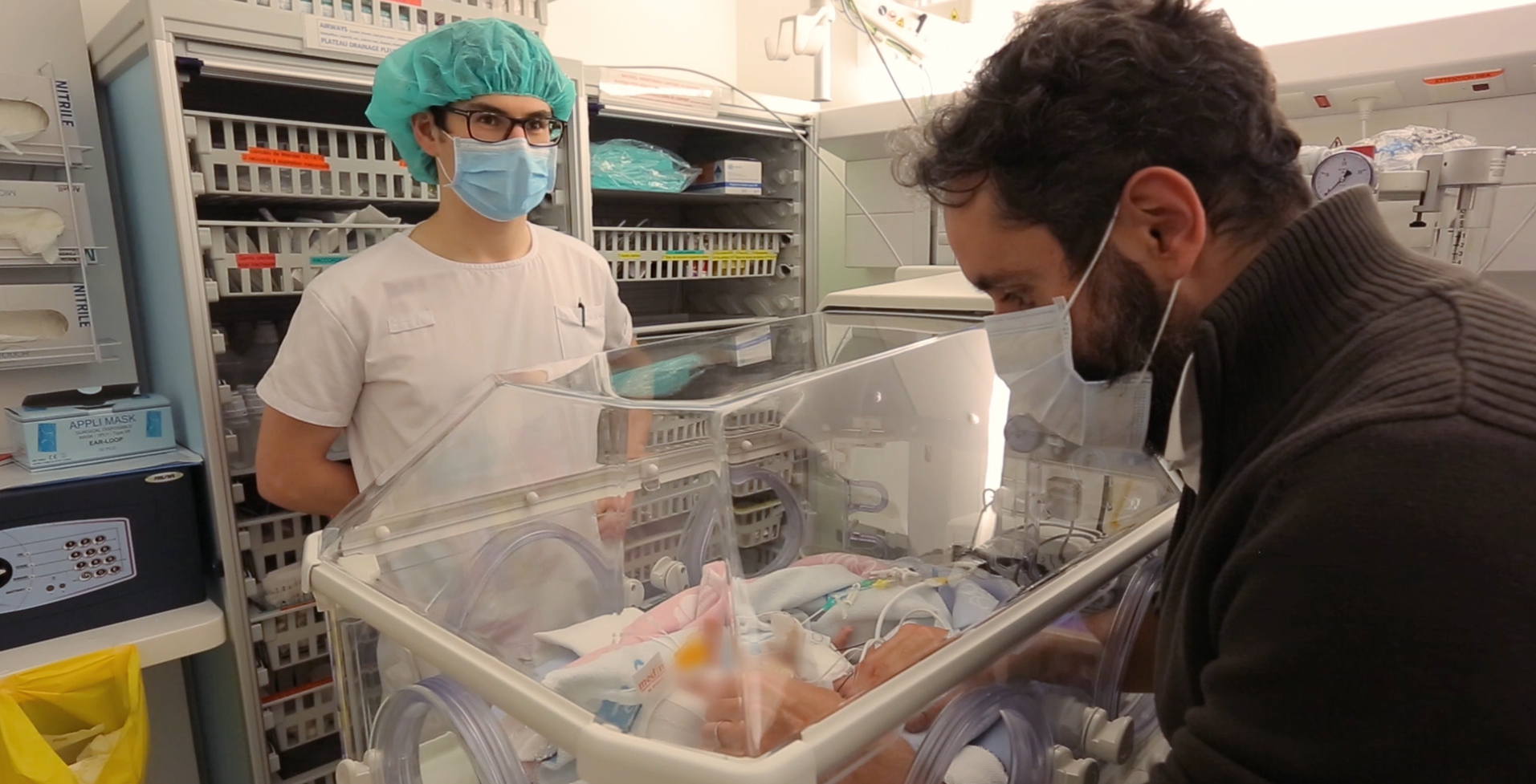 Every year 15 million babies around the world are born preterm, before 37 weeks of gestation.
Premature birth is the leading cause of infant death across the globe; however, technological advancements and growing expertise about prematurity are increasing preterm babies' chances of survival.
The "Golden Hour" traditionally refers to the crucial moments following a major trauma, as the correct treatment needs to be administered within the first 60 minutes to maximize chances of survival. The term is now increasingly used to refer to the hour immediately after birth for babies born prematurely, or with an illness or other health challenge. In this baby "Golden Hour," the infant needs to be continuously monitored for stable temperature and other vitals.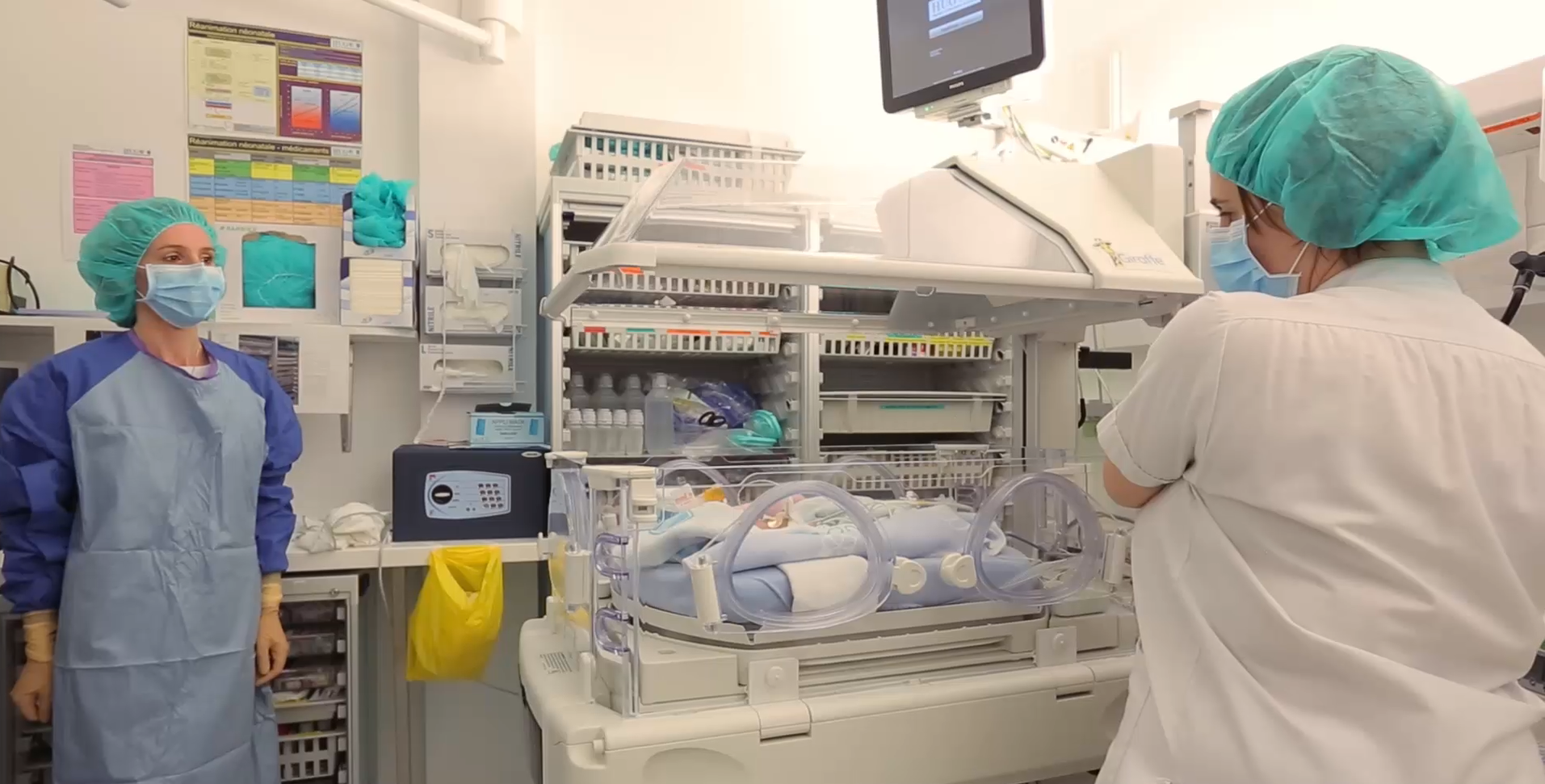 In the womb, the infant's body temperature is effortlessly regulated at about half a degree Celsius above that of the mother's. Once the baby leaves the womb, its temperature falls to within a normal range between 36.5 and 37 degrees Celsius, but a premature infant's temperature can fall lower and will require immediate action by the neonatal clinical team. In fact, for every degree below 36 degrees Celsius, the baby's survival rate drops by 28 percent.1, 2, 3, 4
At the University Hospital of Geneva, approximately 400 babies are born prematurely and require additional care in the NICU. The team performs 1,700 neonatology interventions in the labor ward every year.
Minimizing touch and movement is incredibly important to a premature baby's development. The hospital is now equipped with the Giraffe Carestation – a portable incubator and radiant warmer in one system – as well as a portable power source called the Giraffe Shuttle that allows them to move unstable babies directly from the labor ward to the NICU without having to transfer them from one incubator or warmer to another.
"We track everything from the very first moments," says Dr. Ricardo Pfister, head of the neonatology unit at the University Hospital of Geneva. "It's really a dream that there's no need to change the baby from one equipment to the other but keep the baby in the same equipment from birth until they are stable enough to move around or even go home."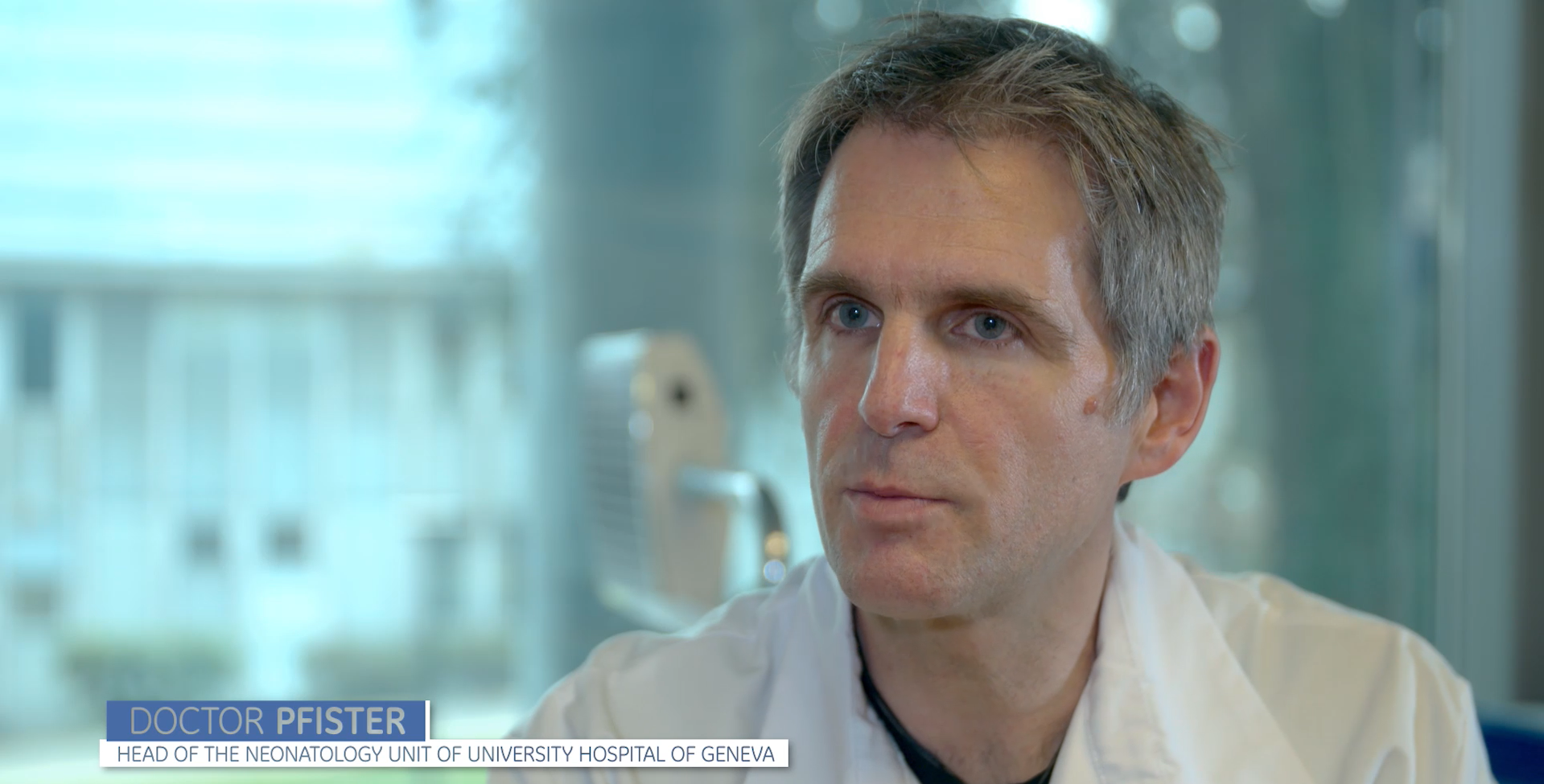 Dr. Pfister agrees that a baby's time in the NICU is not only critical to their development but also to their overall health. "Today, our main challenges are more than survival quality of life of the babies in the unit but also most importantly later in life."
1- Miller SS, Gould JB, and Lee HC. Hypothermia in very low birthweight infant: Incidence and risk factors. Pediatric Academic Society Meeting, 5/6/2007, E-PAS2007:616280.31.
2- Bhatt DH, Carlos CG, Parikh AN, White R, Seri I, and Ramanathan R. Prevalence of transitional hypothermia in newborn infants on admission to newborn intensive care units. Pediatric Academic Society Meeting, 5/7/2007, E-PAS2007:617933.23.
3- Barber N, DeCristofaro JD, and Chen J. Hypothermia and re-warming in extremely low birthweight infants and subsequent clinical consequences. Pediatric Academic Society Meeting, May 2006, EPAS2006: 59:365.
4- Laptook AR, Salhab W, Bhaskar B and Neonatal Research Network. Admission temperature of low birthweight infants: Predictors and associated morbidities. Pediatrics 2007; 119:e643-e649.