With every beep, alarm, and test result in the Intensive Care Unit (ICU), a life hangs in the balance. Yet all that potentially life-saving information can be challenging to process for the doctors who know that every second is critical. As this data rapidly expands and becomes more complex, doctors, researchers, and medical facilities are now increasingly looking for ways to leverage this rich information in order to understand critical illness better.
In February, in Milan, one of the world's largest event for data science and intensive care medicine took place. For the second year, the Critical Care Datathon & ESICM's Big Datatalk brought clinicians, computer scientists, and engineers from around the world to address information gaps in the intensive care unit using data analytics technologies, such as Artificial Intelligence (AI) and Big Data. "Our hope with this second Datathon is to push for data sharing within ICUs and make the data available to as many brilliant investigators as possible", said Professor Leo Anthony Celi, principal research scientist at MIT and associate professor at Harvard Medical School, who assisted with organizing this year's event.
Ten teams had 36 hours to work on a clinical project using either the MIMIC Critical Care Database, which consists of over 60,000 critical care patients from the Beth Israel Deaconess Medical Center, and includes demographics, vital signs, laboratory tests, medications and clinical notes, or the ICU Collaborative Research Database, with more than 200,000 intensive care patients from across the United States. Much like the short and intense hackathons that became popular in the Silicon Valley during the mid-2000s for software development, the Critical Care Datathon created a full-immersion, collaborative experience that allowed these medical and computer science professionals to address actual clinical questions.
"The first Datathon event last year was extremely successful and we realized there is really a revolution happening now in data science and a meeting like this is much needed" said Maurizio Cecconi, Professor of Anesthesia and Intensive Care at Humanitas University in Milan and President-elect of European Society of Intensive Care Medicine (ESICM), who led and also organized this year's event. "We are also noticing that all the data that we have from our patients can and should be used better. There is a big need to develop data science and the skills into the intensive care community more as well as to learn how to better understand this technology and become more familiar with it, which makes this type of event very pertinent."
Professor Cecconi says clinicians in the intensive care are bombarded with data on a daily basis, from monitors and test results to information from electronic medical records, which makes the ICU ripe for a data transformation. "Both clinicians and engineers have realized that there is a need to make this data much more usable, much more user-friendly and much more real-time."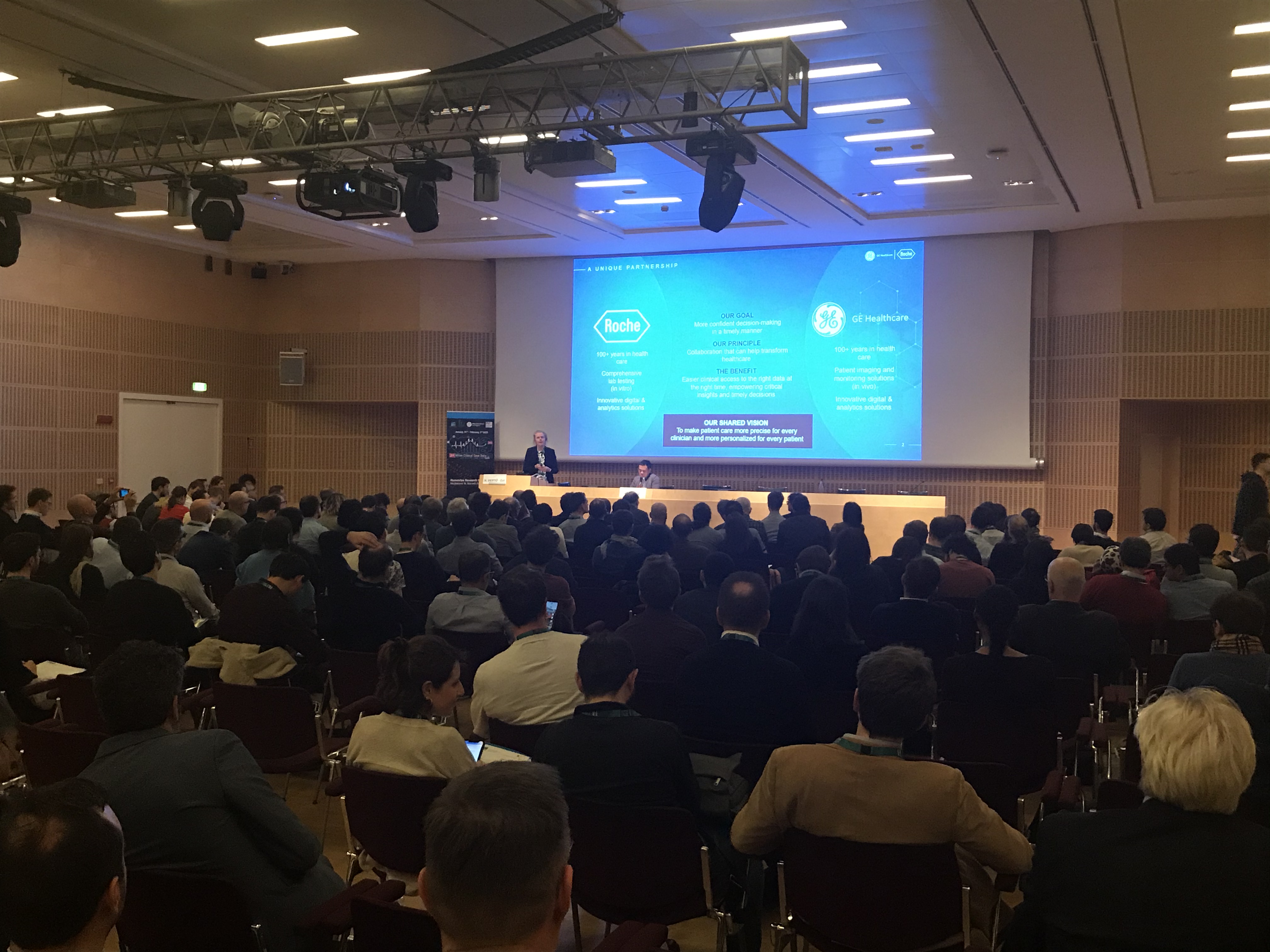 Ultimately, the goal is to better predict trajectories and complications to potentially intervene before they become life-threatening. In this challenge, asynchrony between computer scientists, engineers and clinicians will benefit patient care. Dr. Hanna Viertio-Oja, Chief Scientist at GE Healthcare, who gave a lecture on "Early detection of a deteriorating patient" during the event, highlighted the importance of sharing data between parties and called the participants to do so to benefit science and medicine. She also stated that "the role of GE Healthcare is to foster collaboration in order to create innovations within the combined medical and data science community. Together we can transform healthcare."
For example, data could help predict the risk of hypotension, myocardial infarction, septic shock, or other infections common in ICUs and hospitals at the patient level, supporting the ultimate goal of precision medicine. "Being able to detect disease early and to spot the patterns more likely to cause complications is going to be a huge help to every doctor, in and outside intensive care," affirmed Professor Cecconi.
The world is heading towards a transparent "data-based" rather than individual-based decision-making that is prone to unconscious biases. Events such as the datathon represent the opportunity to set up a mutually beneficial environment and partnership across disciplines, to share expertise with each other in order to understand health and disease better. "Data scientists analyze data but there is a need for guidance to make accurate assumptions and interpretations", said Dr. Viertio-Oja.
In the end, medical experts such as Professor Cecconi anticipate that better information synthesis and management will give clinicians more time to do what they do best – care for patients, not computers. "With more support from computers, we will finally be able to spend a bit more time with patients and families."
For exclusive interviews from this event, please click below: