Complexity and change are not new terms or realities to manage, yet in healthcare it is the pace and extent of change that is often the topic of conversation, as we all seek solutions to address this new normal.
This is an environment in which the complexity of day-to-day care delivery and operations now places tremendous demands on leaders and their staff, often causing them to overextend while trying to keep up. This tsunami-like type of change in healthcare can often be characterized by leaders as a sought-after future state without a clear destination and without a pathway for organizations to adapt, thereby compelling them to pursue significant numbers of internal transformations, often simultaneously.
Consider New Roles and Responsibilities
The external drivers, such as new policies, new regulatory requirements, new consumer expectations, and new business models, are driving internal actions like new operating models, new strategic initiatives, new information management needs, new technology, and new processes. The necessary internal changes do not end here; a significant human component exists that also requires consideration of new roles and responsibilities, new skills, new behaviors, and new ways of working together. This degree of change even impacts organizations' cultures to the point where leaders and their staffs are attempting to develop strategies to refuel the passion and joy they once experienced in practicing medicine.
GE Healthcare Camden Group believes this wave of change can and has flooded the functional capacity of most healthcare organizations, their teams, and their individuals. Adding resources is rarely an available or right option--thus a pause with purpose is needed. A new way of leading must be contemplated while asking fundamental questions such as:
How do we impact the human side of change and create capacity for our leaders and our teams, improving their ability to deal with the complexity and volatility of their current reality?
How do we design systems of care that embrace a culture of problem-solving and collaboration, in the face of evolving change, growing ambiguity, and our patients' quest for best-in-class outcomes?
How do we cultivate a new leadership mindset instilling cognitive, behavioral changes in our leaders that advance our relationship building skills, our culture of collaboration, and embraces a new healthcare landscape comprised of interdependent care delivery and systems-based, patient centered care?
Synergistic Leadership Development
We believe the answers begin with individual leadership development, supporting leaders to become more self-aware, while also broadening their perspective-taking skills, and teaching them to engage their teams in methods to co-create solutions relative to existing issues. Additionally, focus is needed on the healthcare leadership team emphasizing unambiguous roles and responsibilities fostered by a collaborative yet interdependent nature of sharing work and accountability amongst clinical (physician, nursing, and allied health), operational, financial, and strategic leaders. Because your leaders' performances and impact on the organization doesn't happen in a vacuum, there must also be support for them by advancing and implementing systems and structures in the organization for effective and sustained delivery towards balanced measures and goals. The emphasis on leadership development across three areas we refer to as synergistic leadership development (Figure 1).
---
---
At the core of our leadership development, a systems and structures framework is needed that supports leaders and teams in strategy to activation efforts. The Culture Driven Performance Management model (Figure 2) provides such a framework. Through implementation of this framework model, the organization's leaders benefit from the development of individual and team competencies and skills, while working collaboratively in setting the direction for their organization, aligning the organization's strategic goals, and executing to achieve targets. This empowers active involvement of leaders in a customized curriculum to expand their competencies while immediately integrating those skills in their work. Integrating an experiential learning approach both advances the value proposition to leaders and advances the culture of performance to achieve organizational goals (Figure 3).
---
---

---
New Leadership for the New Normal
This new norm of transformational change in healthcare requires a new leadership development approach for institutions to thrive--an approach like synergistic leadership development, that is focused on advancing the capacity of individuals and teams, while fostering interdependent functions, maximizing their impact as they leverage supporting management systems. The task ahead of us is:
Assess the current state of organizations relative to a framework with this filter.
Create a tailored roadmap of leadership development (individual, team, and management systems/structures) to capitalize on the greatest leverage or impact areas.
Support our teams and organization through cultural advancement while empowering cognitive, behavioral change at an individual level.
Collaborate to advance these organizations amidst complexity and change to provide even better care delivery to patients.
---
Mr. Greene is a vice president for the strategy and leadership practice at GE Healthcare Partners. He has more than 18 years of strategy to execution consulting experience, including 11 years in healthcare. He has significant expertise in strategic planning, business management systems implementation, talent management, performance improvement, leadership, and leading and executing transformational and culture change. He may be reached at darryl.greene@ge.com.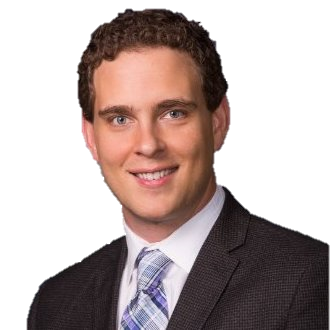 Mr. Pinto is a manager with GE Healthcare Partners, with more than 15 years of healthcare industry experience spanning allied health provider, health system, and healthcare consulting roles. His experience includes system leadership, performance improvement, and advisory/design roles. Additionally, he has a strong and diverse academic background in adult learning, organizational design, and the development of leadership and engagement programs. He may be reached at alexander.pinto@ge.com.