Inside Saint George Hospital moments after the Port of Beirut explosion on 4 August 2020.
It was a typical day for Dr. Sobhi Fares, an emergency medicine physician at Saint George Hospital in Beirut, Lebanon. Fares had just completed his shift and sat down to prepare a "to-do" list when a deafening boom followed by a massive explosion threw him to the ground.
"I thought a bomb went off and the ER was the target," said Dr. Fares. "Residents were crying. I took a deep breath. Dust was everywhere. The ceilings were on the floor. The ER was about 80-percent destroyed; everybody was panicking."
On that day, the fourth of August 2020, less than a mile away from St George Hospital, nearly three tons of ammonium nitrate exploded at the Port of Beirut. This incredible explosion sent shockwaves as far as 150 miles away, and seismic waves nearly 250 miles away along the Syrian border to Turkey.[i]
The blast, the largest in Lebanon's history, killed nearly 200 people and left thousands wounded, while causing billions of dollars in damage to nearby homes and businesses. It also nearly obliterated Saint George, Lebanon's oldest hospital.
Fares and his co-workers – some injured themselves – had to cut through the chaos to save as many lives as possible, all in the middle of an ongoing pandemic. Residents scrambled to unearth bandages and PPE supplies that were trapped inside cabinets blocked by debris, while Fares, the attending physician, used whatever he could get his hands on to treat patients, including a laryngoscope he had in his pocket. Using the scope, he intubated as many severely injured patients as possible.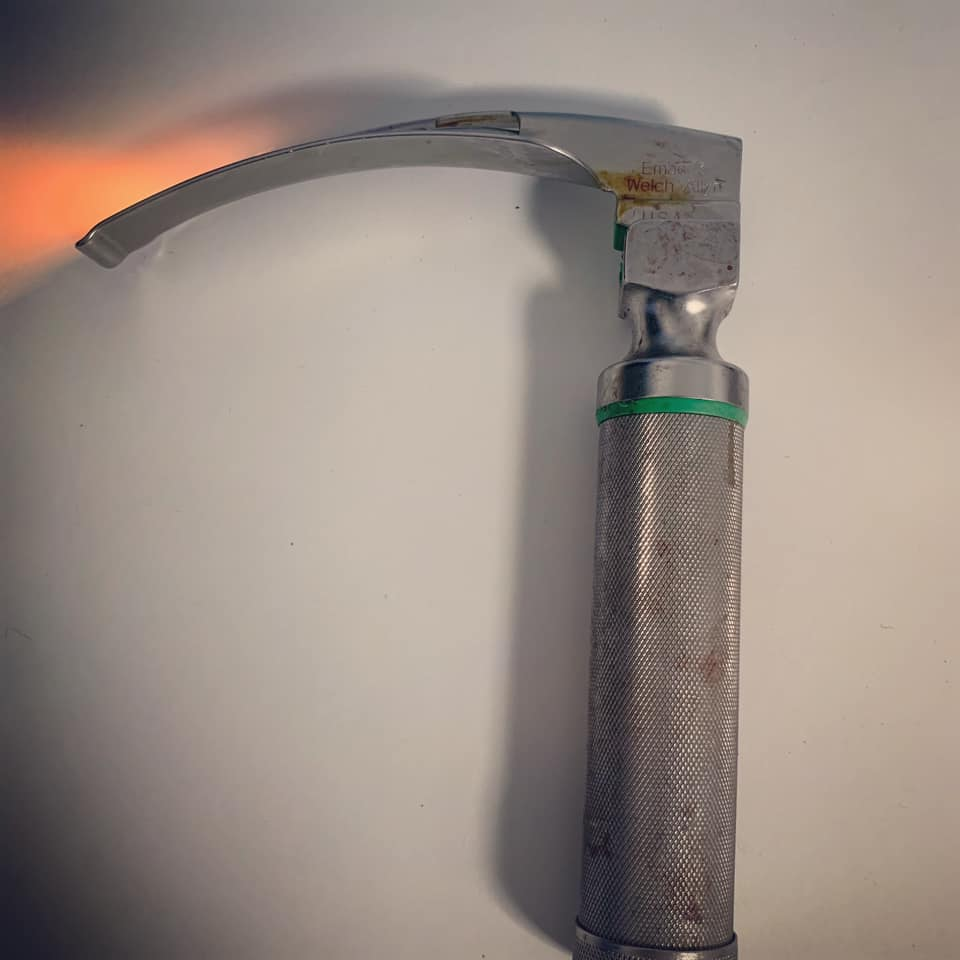 "It was like a war. If I stopped to look for more supplies, I would lose time, and time is life," he said. "We grabbed people and put them in two small operating rooms, sutured, and stapled them. If they could walk, we got them out as soon as possible. When I left these rooms, it was crazy, critical patients were on the floor covered in blood, head injuries, and unconscious. There was no electricity, oxygen, monitors or ultrasound--an imaging device used to evaluate trauma patients."
In times of crisis, it can be impossible for clinicians to provide high-quality care, especially without access to advanced imaging devices.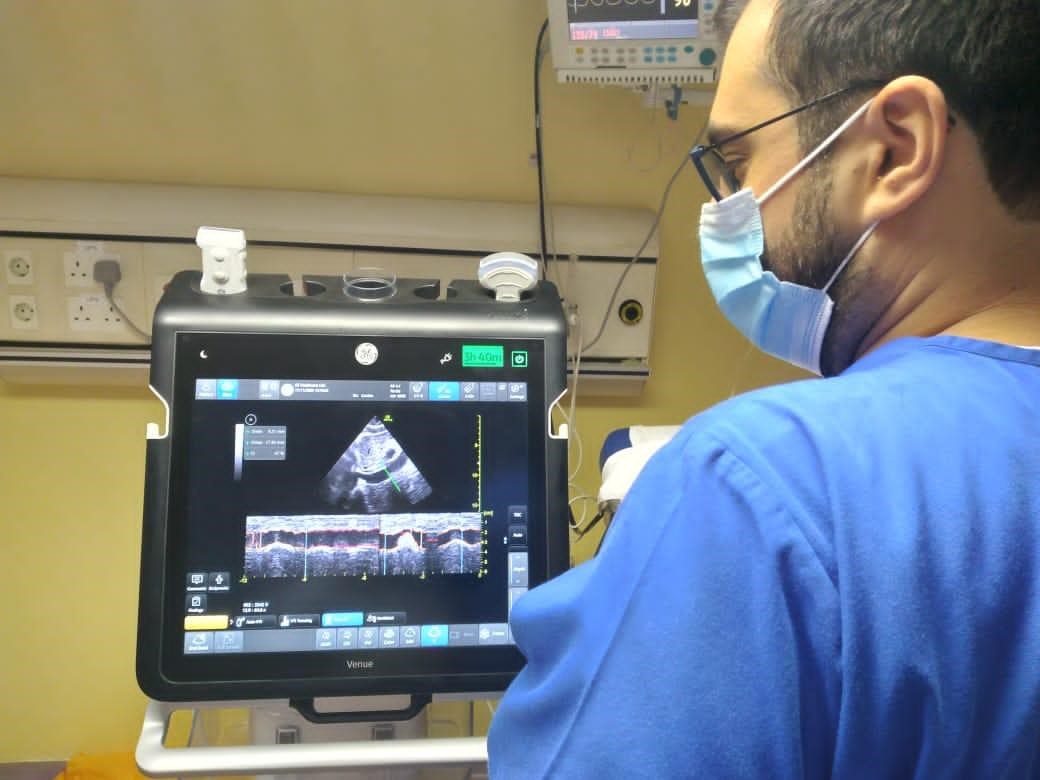 An avid point-of-care ultrasound (POCUS) user, Fares relies on this portable, affordable and what he calls "easy-to-use technology" at the bedside to treat trauma patients. "Every doctor should have some POCUS skills. It's fast, accessible, precise, non-invasive, and you can see what you need in a matter of seconds to make a diagnosis." GE Healthcare recently donated three new POCUS systems to Saint George Hospital.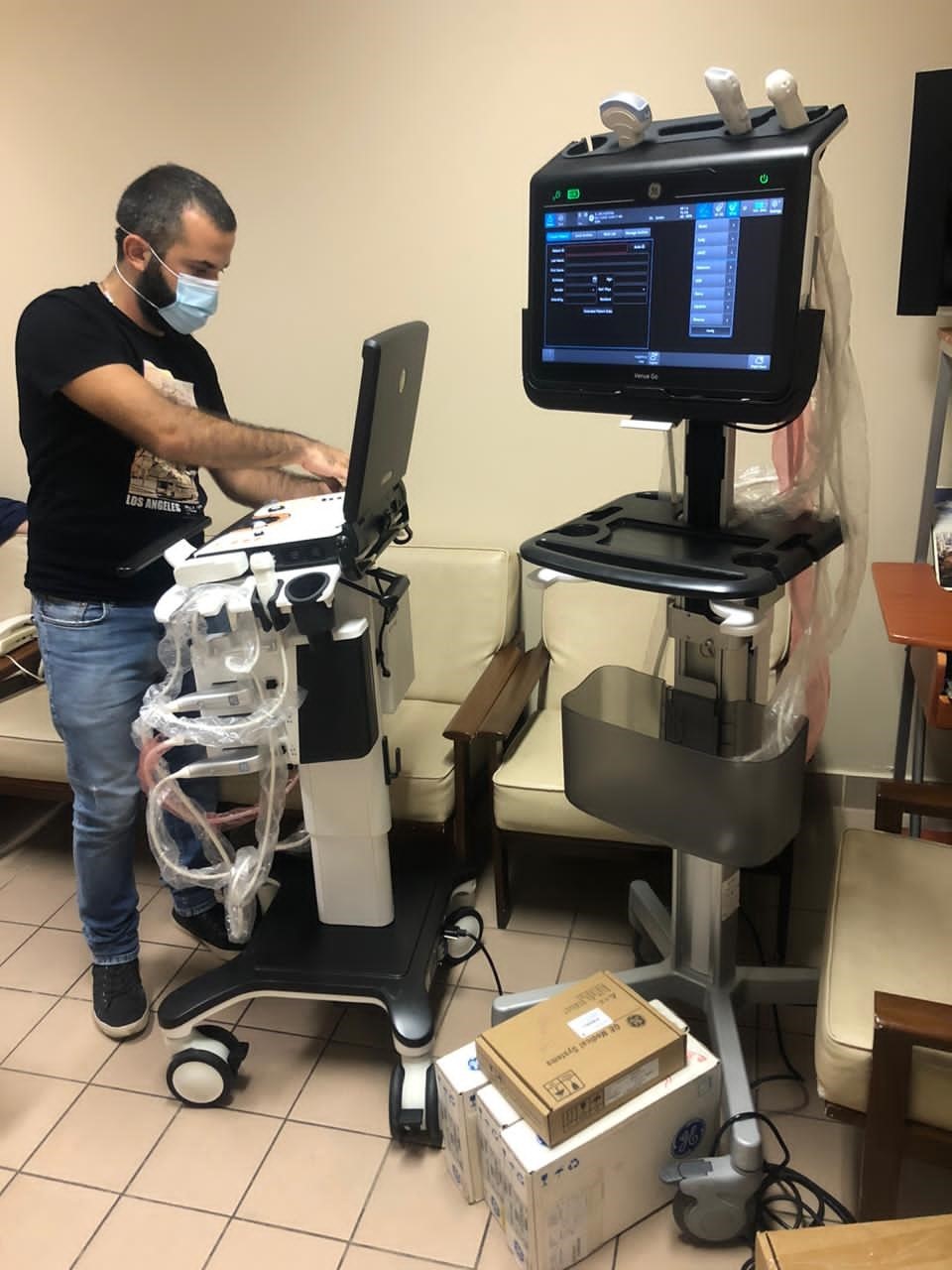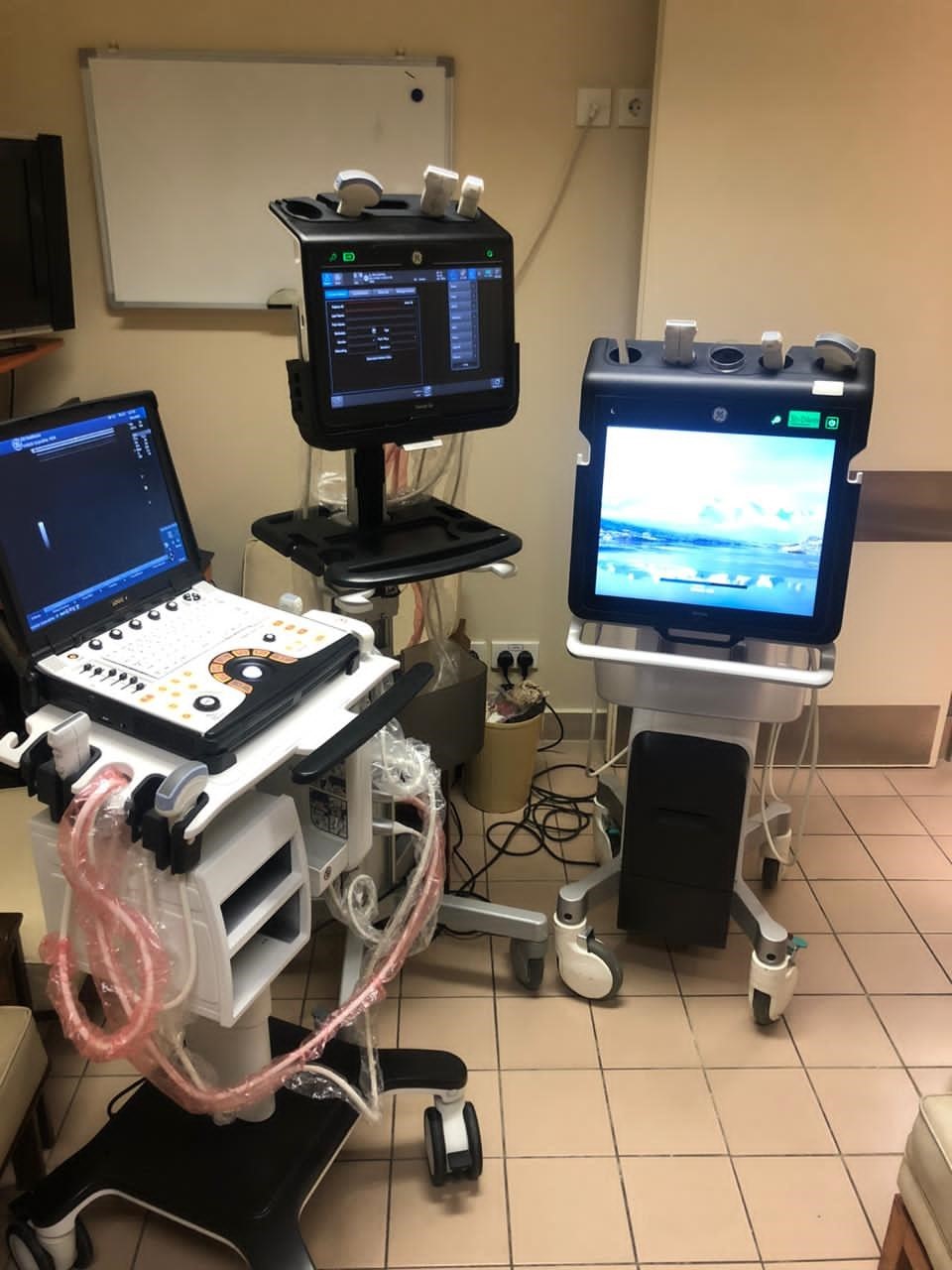 A field engineer sets up GE Healthcare's Venue™, Venue Go™ and LOGIQ™  at Saint George Hospital in Beirut, Lebanon. GE Healthcare donated three ultrasound systems to help support recovery efforts.
Since its appearance as a diagnostic tool during World War II, ultrasound has gained an increasingly important role in the assessment of trauma injury, the leading cause of death among patients under 45 years old.[i]
Fares' fascination with ultrasound began a few years ago during his residency and a POCUS fellowship. Since then, he has spent much of his career educating new users on the device and FAST protocols. Like many doctors, Fares uses The Focused Assessment Sonography with Trauma (FAST protocol), a set of ultrasound examinations for the quick evaluation of trauma injuries. Studies on FAST have demonstrated its support for assessment of internal bleeding.[ii] Fares reports performing FAST exams in under five minutes.
In Beirut today, Saint George Hospital continues to rebuild and recover with the explosion's shockwaves slowly being replaced by ultrasound technology's sound waves and something even more powerful--hope.
"Every hospital should put small, portable ultrasound devices in a safe, so the technology is available to use in a disaster," says Fares. "I hope nothing like this happens ever again, but if it does, we should be ready."
---