The physician and the unheard of heart procedure with a potentially massive impact that came to the rescue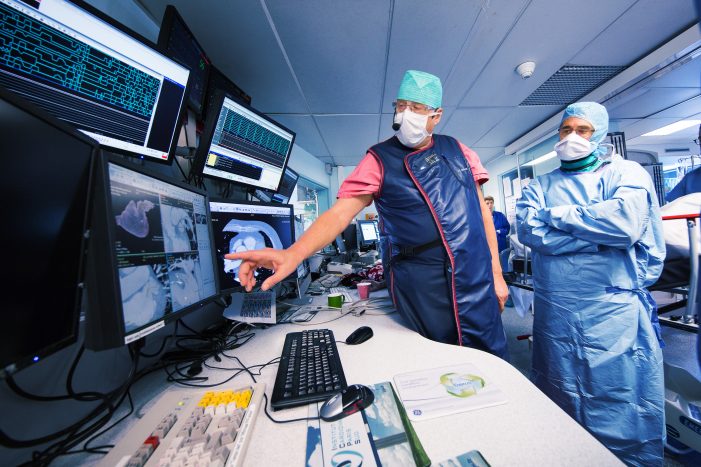 An airline pilot in his early 60s had grown accustomed to taking blood thinners to treat his atrial fibrillation (AFib), a condition that had put him at a heightened risk for stroke. But the medication intended to protect his heart also put his dreams at stake: he wasn't able to renew his flight license until he stopped taking blood thinners once and for all. And if he stopped taking the medication, he would be taking a major risk of having a stroke.
The choice was straightforward: face stroke or stay grounded? Then a doctor approached him about a cutting-edge minimally invasive procedure – all it took was the right doctor, and the right equipment to give this airline pilot back his wings.
Strokes are deadly serious: They claim the lives of 6.2 million people globally every year[1]. Every two seconds, someone in the world has a stroke. Every 10 seconds, someone dies from a stroke1.
Most strokes are caused by blood clots, which makes anti-coagulation medication the first line of defense in stroke prevention. But some patients, like our airline pilot with AFib, simply can't tolerate blood thinners or the continuous monitoring and testing they require.
Dr. Robert Pickett, Cardiac Electrophysiologist at St. Thomas Midtown Hospital in Nashville, Tennessee, knew there was only one solution for his pilot patient: A minimally-invasive procedure called left atrial appendage closure (LAAC), which seals off a small sac in the heart where blood clots can form and be pumped out to the brain and possibly cause a stroke.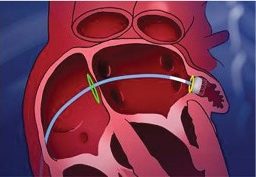 Figure: Guided by sophisticated imaging, physicians guide a catheter to place a device that seals off the sac where blood can pool and clots can form.
"If someone with AFib can't take blood thinners safely and reliably, then you have to get rid of that sac in the heart," says Dr. Pickett. "If we can get rid of the left atrial appendage, then we can get rid of the place where most clots will form. The whole advantage of this LAAC procedure is purely to decrease the risk of having a stroke."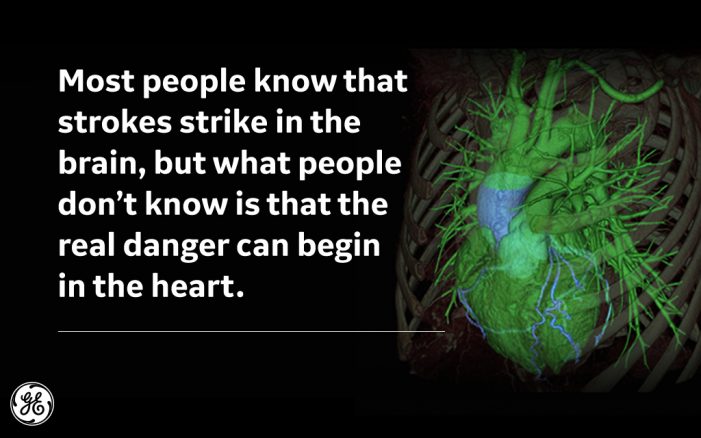 One of the most significant risk factors for stroke is AFib, which affects about 33.5 million people worldwide[2]. According to the American Stroke Association, an estimated 15 percent of strokes are a result of untreated AFib[3]. And 91% of strokes in people with AFib are caused by blood clots that form in the left atrial appendage.
For patients like the airline pilot with AFib, the upper chambers of the heart quiver (or fibrillate) instead of fully contracting, which can let blood pool in the heart rather than being pumped through the body properly. Blood thinners are often prescribed for AFib patients, but not everyone can be successfully treated with this medication.
"In some situations, it is just too high risk to have patients on long-term anticoagulation," Dr. Pickett says. "Many patients bleed with it, or they have lifestyle reasons to be afraid of being on blood thinners long-term. If frail patients fall while using blood thinners, their injuries could be that much worse. Some people have a history of bleeding in their gastrointestinal tract or having really bad nose bleeds that make them go to the ER."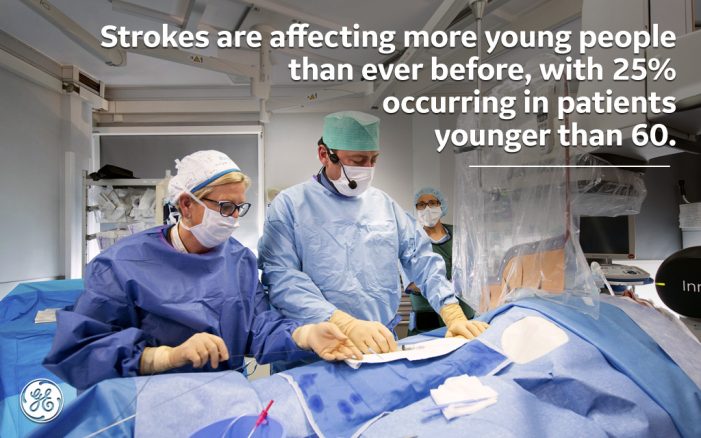 What's more, strokes are affecting more young people than ever before, with 25% occurring in patients younger than 60 – and new studies indicate that this group is increasingly at risk[4].
"It's pretty clear that we are seeing more people with AFib and we're catching more people with AFib at younger ages," says Dr. Pickett. "I also think it's pretty clear that when we talk about the explosion in the population of diabetes, obesity and sleep apnea, it seems to be affecting a younger patient population – patients in their 20s, 30s, 40s – who then have multiple risk factors for developing AFib. If it goes undiagnosed, then there's an increased risk of stroke."
How cardiologists chart course for this highly complex procedure
LAAC is a minimally invasive procedure in which an interventional cardiologist or electrophysiologist makes a small incision in the skin to maneuver a catheter through blood vessels into the heart, where a small plug seals off the left atrial appendage so blood can't get in to pool, clot or travel to the brain to cause a stroke. Physicians like Dr. Pickett depend on high-tech angiography systems to visualize the soft tissue of the heart and the highly variable anatomy of this small external pocket. This sophisticated imaging equipment delivers a real-time view of the beating heart, while also minimizing radiation dose, a critical consideration when it comes to young adult patients.

Using fusion images of CT scans and live x-ray (fluoroscopy) (figures A & B), as well as echocardiography (figure C), physicians are able to conduct this highly complex procedure.
Picking up speed: patients and practitioners onboard for more LAAC procedures
Dr. Pickett was one of the first physicians to do LAAC procedures, and the pilot with AFib was one of his first LAAC patients. The procedure was a complete success. "We put the LAAC in and got him off the blood thinners," Dr. Pickett says. "He got his FAA license back and now he's flying again."
Not only will these new, younger patient populations drive demand for LAAC, but positive outcomes like this one sparks interest in patients and doctors looking for innovative treatments for life-threatening conditions.
"In the last 15 patients that we've done the LAAC on, all 15 of them are now off blood thinners. And every one of them will tell you point-blank how excited they are to not be on the blood thinner, to not have to do the routine monitoring, to not be worried about what would happen if they fall or they injure themselves," he says. "I think everyone will tell you that it's been a real benefit from a lifestyle standpoint."
Dr. Pickett has been performing LAAC since 2005 and currently performs four to five procedures a month – but he expects this number to increase.
"We're at a point now where it just seems like everybody we're talking to needs an LAAC," he says. "This is not a treatment modality that's going to disappear." According to Dr. Pickett, as imaging technology continues to evolve, "as the data keeps getting better, as the device is utilized more and more, as the patients learn more and more about it, I definitely think you will see it used more frequently and more doctors will offer this procedure."
[1] http://www.worldstrokecampaign.org/learn/facts-and-figures.html
[2] https://www.cedars-sinai.edu/About-Us/News/News-Releases-2013/World-Health-Organization-Study-Atrial-Fibrillation-is-a-Growing-Global-Health-Concern.aspx
[3]http://www.strokeassociation.org/STROKEORG/LifeAfterStroke/HealthyLivingAfterStroke/UnderstandingRiskyConditions/When-the-Beat-is-Off---Atrial-Fibrillation_UCM_310782_Article.jsp#.WXByloiGNpi
[4] Smajlović, D. (2015). Strokes in young adults: epidemiology and prevention. Vascular Health and Risk Management, 11, 157–164. http://doi.org/10.2147/VHRM.S53203