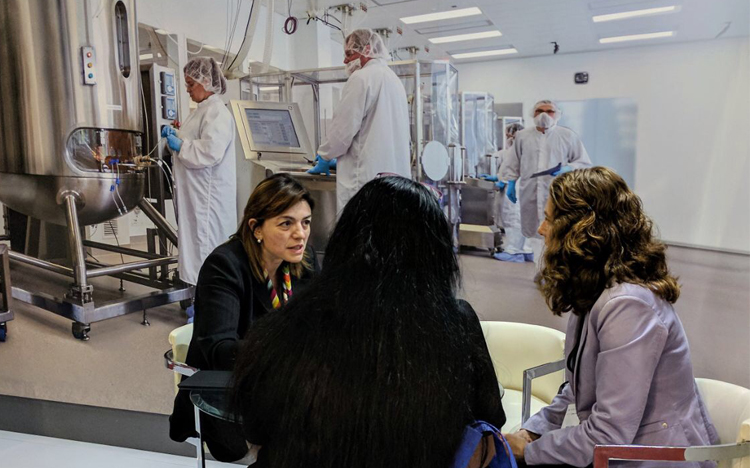 As Director for Business Development and Innovation, Daria Donati supports the development of GE Healthcare Life Sciences' BioProcess business strategy, looking for future development opportunities such as new technologies and partners that can help GE be the Life Sciences company of the future.
To do this, Daria liaises with people across the company and as well as industry players, like biotech and innovation companies, to identify opportunities for growth or drive partnership opportunities. She spends a lot of time with diverse teams all over the world that she calls her 'brilliant colleagues', as they challenge themselves in finding new ways to collaborate and drive cross-functional projects.
Having always been fascinated by the human biology, particularly immunology, Daria says since her days at University she's dreamt of developing means to defeat diseases that kill millions of people. Led by a thirst for knowledge, she started her career in academia, working on immune response mechanisms.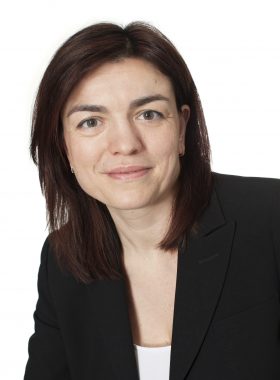 Soon enough, she channeled that knowledge into enabling the advancement of science through capacity-building programs in developing countries. "Through that work, I realized that to have greater impact, I needed to better understand the business side of science; hence a career in the Life Sciences industry," said Daria.
Since joining GE Healthcare, Daria has been a driving force in building the Enterprise Solutions business that brings flexible solutions to help biomanufacturers deal with increasing complexity in the biopharma environment. That team - with their entrepreneurship, collaboration and 'never say never' attitude is responsible for the launch of KUBio, a revolutionizing concept offering an off-the-shelf biomanufacturing facility solution for cGMP-production that dramatically reduces risk and time to market. Biologics are the world's fastest-growing class of medicine, but access and affordability are issues challenging a wider adoption globally. KUBio is a flexible, pre-fabricated facility that can be constructed, assembled and ready to run in 18 months, paving an easier route for biopharma companies helping to increase access to potentially life-saving drugs.
Looking forward to the evolving digital space, Daria believes both digital and Artificial Intelligence will be key to the future of drug development, manufacturing and the way clinical trials are conducted, just to mention a few applications.
"Digital applications can create niches for disruptive technologies that will change the way that we discover and operate in this industry. Imagine a future where biomolecules are re-engineered based on their purification characteristics. They could be passed directly to manufacturing without the need for lengthy and expensive manufacturing process development steps….Or a future world where clinical trial patients can be selected based on their genetic characteristics and their capability to respond to a drug."
She says these blue-sky visions could drive shorter clinical development timelines and lower manufacturing costs to bring therapies to patients more quickly and effectively…And it's a closer future than we may think.
Her advice for young women exploring a career in healthcare is simple: "Follow your passion and be persistent. Be open to the world and the opportunities that might present themselves. Deviations to the path you might have imagined for yourself, could be a springboard towards a new direction."
This story originally appeared in GE Healthcare Life Sciences