Digitally enabled cryogenic cold chain technology can now deliver the raw materials needed to manufacture cellular therapies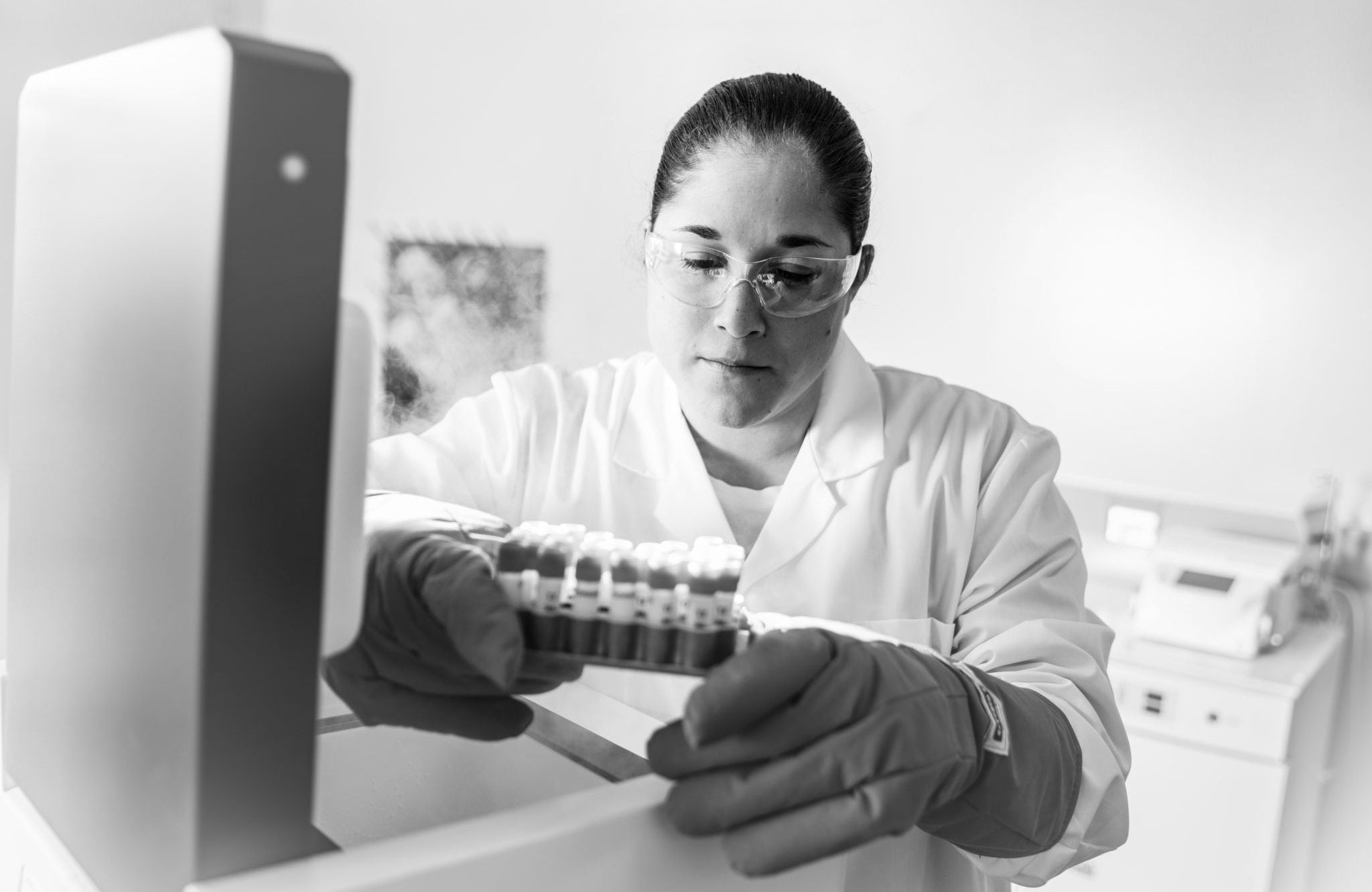 When Dr. Edward Scott started his career as a hematologist in the 1970s, he diagnosed blood cancers, such as leukemia and lymphoma, and treated them with traditional methods such as chemotherapy, transfusions and bone marrow transplants.
But as medical technologies evolved, he found himself leading a company that isolated and captured components of the blood called mononuclear (MNC) cells. MNCs, such as lymphocytes, monocytes and dendritic cells, are critical to the immune system – and an integral component in todays' cutting-edge cell therapies.
Now president of Key Biologics, Dr. Scott supports customers with the cellular raw materials needed to develop the latest medical discoveries. Since 1999, the Memphis, Tennessee-based business has provided research and clinical-grade human cells and blood products to pharmaceutical, biotech, medical device and academic institutions around the world.
"The quality of the raw material determines the quality of the product that's being returned to the patient," Dr. Scott says. "How effectively your manufacturing process can process what's coming in, select the targeted cells and expand them or modify them determines how effective the final therapy will be."
Now Key Biologics has new technology that helps ensure the cellular raw materials it provides to researchers and manufacturers is of the highest quality. The company recently installed a cryogenic cooler from Asymptote (part of GE Healthcare Life Sciences), called the VIA Freeze Quad, which has revolutionized the freezing process to become a world leader in cryogenic processing of cell therapies. As part of its commitment to cell and gene therapy, GE Healthcare acquired Asymptote in 2017, which is now integrated into the broader start-to-finish technology portfolio.
Asymptote's innovative technologies maintain the potency of cellular raw materials used to develop novel therapies through ultra-low temperature freezing during production and shipping. Its controlled-rate freezers cool cellular material from room temperature to below -238° F. This ensures researchers and manufacturers get high-quality materials for safe, quality-controlled cell therapies.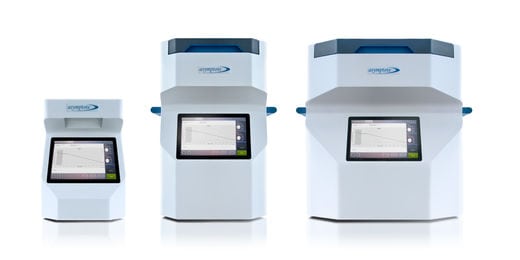 "The technology is very capable, very functional and very user-friendly to operate," says Dr. Scott. "It doesn't require all the man hours of what we used before."
In the past, Key Biologics used a less-controlled freezing method that introduced the risk of inconsistencies between batches of raw materials, as well as supply chain challenges. This is no small problem as the cell therapy oncology market alone is expected to reach $30 billion by 2030, with over 900 clinical trials of potentially life-changing therapies in progress globally at the end of 2017.
"Now clinical sites that are doing collections can easily put a product in, push the button, walk away, then put it in frozen storage until it's shipped for manufacturing," Dr. Scott says. "That's going to be significant because it takes some pressure off of the manufacturing process and gives more uniformity to how the products are going to be collected, processed, and shipped for manufacturing."
It also ensures researchers get what they need, when they need it – so patients get the therapies they need as quickly as possible.
"This helps the manufacturer develop a repeatable, consistent process to produce a product that will be successful and will get to patients sooner," he says. "They don't have to change the manufacturing process because the raw material was inconsistent. We help provide them with the products that they need, when they need it."
Quality in, quality out
Cell and gene therapies are rapidly changing healthcare with life-saving treatments for many of the world's most challenging diseases, such as cancer. In autologous T-cell therapy, targeted cells are harvested from the blood, genetically modified, and shipped to a lab, where they're cultured into the millions. Then they're frozen and shipped to the patient's location, where they're injected into the bloodstream to attack unwanted cells like leukemia.
At Key Biologics, all collection and processing of blood and its raw materials is done on-site in Memphis or through trusted partners throughout the United States. Their business has grown exponentially as cell therapies have progressed, driving the need for better ways to deliver and store these raw materials.
Most of Key Biologics' work revolves around collecting mononuclear cells by a process called leukapheresis, a laboratory procedure in which white blood cells are separated from a sample of blood. "It's a continuous collection, separation, and return of blood," says Dr. Scott. "The targeted product is collected into a bag and then used for research and medical purposes."
Healthy donors donate blood over three to four hours. Then the blood is separated into blood and blood products based on their relative density and weight. Each session results in about half a pint of highly concentrated product that is mostly white blood cells, predominantly mononuclear cells.
"In those mononuclear cells are the backbone cells of the immune system," says Dr. Scott. "Our special expertise lies in supporting companies that are doing a lot of early stage or non-clinical work, and they need lots of raw material that's high in cell count from healthy donors."
Many of their customers need to track the cellular raw materials from collection through manufacturing to administration to the patient. To manage this, they're implementing "frozen in/frozen out processing," where products collected from patients are separated and frozen at the collection site. The frozen materials are then be shipped, thawed, manufactured, re-frozen in doses, and shipped back to the patient.
Ultimately, the new freezing technology will allow Key Biologics to freeze materials before customers need them, streamlining the complex manufacturing process.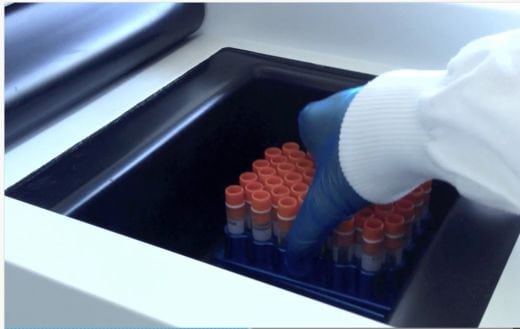 "Instead of having a client schedule time in advance to find room on the collection schedule, we can pull materials out of the freezer and send to them," says Dr. Scott. "Customers could order when they need it and get it the next day, which allows much more flexibility. It may shorten the manufacturing process by allowing more access to raw material that is more aligned to what the patient products would be."
The new VIA Freeze Quad freezer also allows Key Biologics to freeze entire bags of materials, not just vials, which opens up new research avenues. They're able to prepare up to 192 cryovials from one donor in one sitting, which cuts the cost of operation and allows them to build up inventory of raw materials. This could support challenging types of research, such as when donors are needed with specific blood types or infectious disease history.
"In some cases, this is an individual that's hard to find," says Dr. Scott. "If you can collect blood from that individual one time and freeze this many cryovials in one pass, then we can store those vials for individual researchers. And as their research progresses, they can access the same raw material they've used before so they can continue their research."
Dr. Scott says that he's proud to be supporting the kind of research that could have a significant impact on patients through revolutionary cancer treatments or personalized medicine.
"I see cell therapy as the answer to many issues related to effective therapies. It's a new, exciting and potent way to treat diseases for which there's not, in many cases, a viable alternative," he says. "We're pleased when one of our clients has success. So many of these treatments are first in-human application, so it's exciting for us to play a small role in that."