Central Hospital of Zhuanghe City is using cloud-based technology to help its 900,000 residents get faster access to cardiovascular care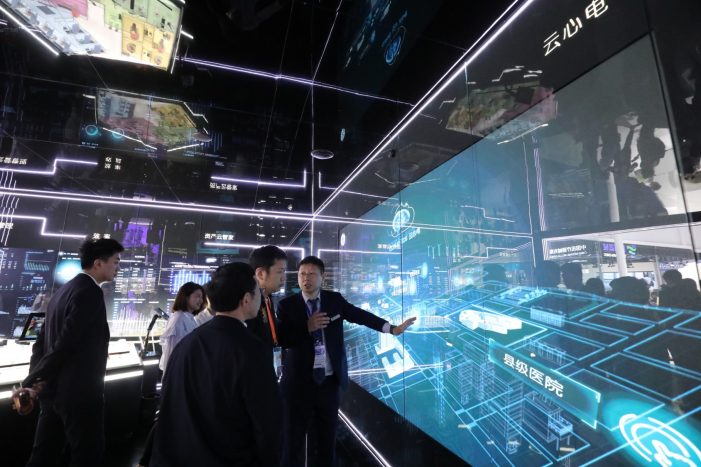 A patient in China is rushed to the doctor with severe chest tightness, abdominal pain and shortness of breath – all key symptoms of a heart attack. If this patient lives close enough to be rushed to an urban hospital or well-appointed clinic, evidence indicates he'll likely be diagnosed and treated within the magical Golden Hour, the 60-minute window after the onset of heart attack symptoms when vital tissue could be lost and that could mean the difference between life and death.
But if the patient is one of the more than 41% of the population living in rural China, he'll be taken to a basic clinic that doesn't have the specialists or the equipment to effectively diagnose and treat cardiovascular diseases (CVDs) like heart attacks. For patients experiencing an ST-elevation Myocardial Infarction (STEMI) heart attack caused by the complete blockage of a heart artery, every second is critical.
"General practitioners in basic medical centers, especially in rural areas where diagnosis is extremely difficult, have limited capability," says the director of one Chinese township health hospital. "They have rarely or never seen electrocardiogram (ECG) technology. This is extremely easy to cause missed diagnosis and misdiagnosis, so we urgently need relevant expert deployment and support."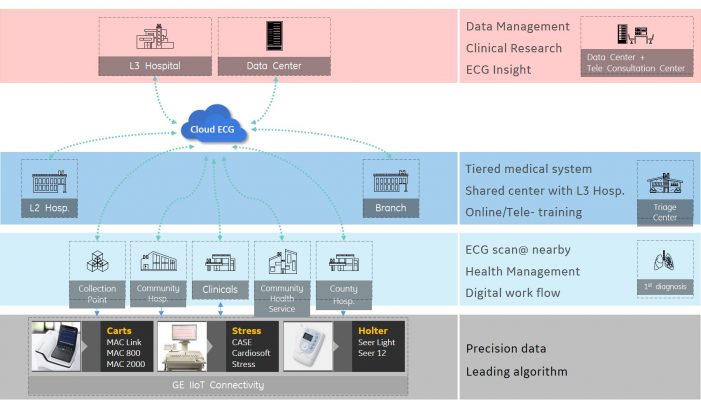 CVDs are now the leading cause of death in China and that number is expected to rise in the next 10 years, driving a new urgency to improve CVD prevention, diagnosis and treatment throughout the country. In a country with 1.4 billion people spread across 3.7 million square miles – many of whom don't have access to specialized care – that's no easy task.
In a rural area eastern China, the Central Hospital of Zhuanghe City thinks it may have found a solution to help its 900,000 residents get faster access to cardiovascular care.
The hospital recently implemented a new cloud-based remote consultation platform that allows physicians at more than 30 local medical centers to collaborate with specialists at Central Hospital on CVD cases.
Now when patient suspected of having or at risk for a heart attack goes to their nearby community hospital for an ECG, the data is sent to the Cloud ECG where physicians at a larger, urban hospital can view and report in the data – all within five minutes. The report if often sent back to the primary care doctor at the smaller hospital along with recommendations for treatment.
Built by medical technology and diagnostic maker GE Healthcare, the Cloud ECG solution's one-key data transmission of ECG information in as little as five minutes is much faster than the two or more hours it can take to travel to the hospital from rural areas. In addition, early use suggests that beyond the immediate benefit, primary care doctors are also learning from the more specialized doctors' knowledge as they continue to collaborate via the cloud, perhaps helping to improving their skills in the long term.
For patients experiencing STEMI, this solution allows a specialist to collaborate with onsite physicians immediately when a patient arrives at the hospital, making the most of the Golden Hour which can impact the patient's survival and quality of life after a heart attack.
"Doctors with limited expertise in basic-level hospitals may make inaccurate diagnoses, or don't know how to check an ECG, so it's difficult for them to make a diagnosis. They need to be directed by doctors and experts in cardiovascular diseases in larger hospitals," says the same director of a Chinese township health center. "Fortunately, these difficulties can be well solved by this ECG system and remote consultation platform, which helps doctors with ECG examinations helping them treat patients more effectively and accurately."
This clinician says the Cloud ECG solution using remote consultation can help reduce missed diagnoses of CVDs, especially in acute cases such as heart attacks, while helping doctors at basic hospitals and clinics improve their ability to recognize and treat CVDs. Since it was implemented in 2016, the remote ECG consultation platform has helped clinicians support nearly 24,000 patients.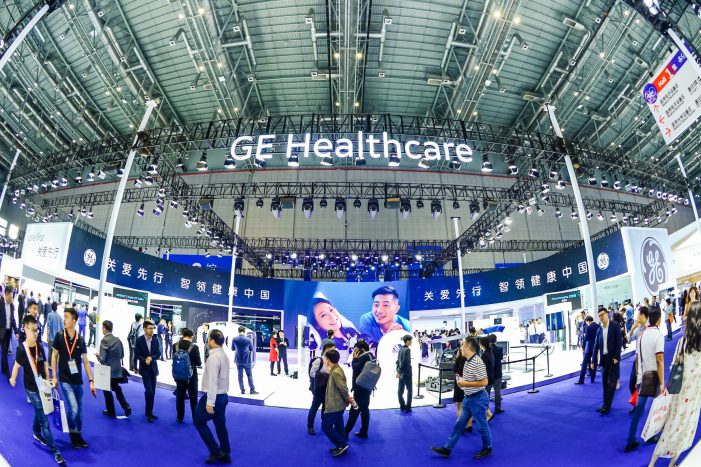 In addition, GE is working with China's government medical centers and industry associations to establish national standards for cardiovascular care. In July 2018, GE Healthcare and the China ECG Association co-published the Database for ECG of Normal Chinese Adults, the culmination of seven years of research and data collection.
"We like to think of our solution as essentially like having an ECG server and working station in the "Cloud" said Liu Peng, GE Healthcare China Cloud ECG product leader, speaking at the China International Medicinal Equipment Fair (CMEF) in Shanghai this week. "It's just the beginning. We hope continue to build on this solution. For example, our engineer team is working to develop an app for mobile or tablet that would enable the patient to download the report directly."